Off-Road Stats
---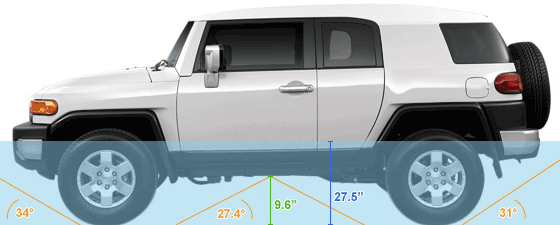 FJ Cruiser Google News
This RSS feed URL is deprecated, please update. New URLs can be found in the footers at https://news.google.com/news



Man arrested for DUI in Lower PottsgroveThe Mercury

LOWER POTTSGROVE >> Police charged a man after he allegedly committed several traffic violations while driving under the influence of alcohol. On Friday April, 7, while on patrol, officers from Lower Pottsgrove Police observed a maroon Toyota

FJ ...and more »

Drivesouth



TOYOTA FJ CRUISER Colour Package 2016Drivesouth

NEAR NEW!!! 2016 Toyota

FJ Cruiser

with only 622 kilometres. Outstanding in yellow and white, with black trim, and on 20 inch alloy wheels, this is a head-turner. A modern version of the old FJ Landcruiser with all modern features. It is powered by a 4

...

The Sanatoga Post



Township Police Make DUI Stop In SanatogaThe Sanatoga Post

SANATOGA PA – A 59-year-old Pottstown man, Terry Lee Smith (right), has been charged with driving under the influence of alcohol in an arrest that followed his departure April 7 (2018; Saturday) from the parking lot of Ron's Crooked Hill Tavern, 1271 N

...and more »
---

This site is not affiliated with Toyota Motor Sales, U.S.A., Inc.
Information is provided 'as is' and could contain inaccuracies, omissions or errors.
with any additions, updates, or corrections to this information.