Off-Road Stats
---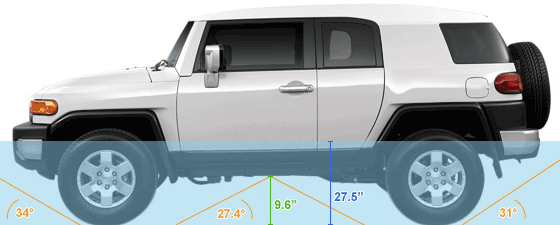 FJ Cruiser Google News



Toyota's next small crossover could be the TJ CruiserMSN Autos

Remember, the

FJ Cruiser

was intended to evoke the memory of Toyota's famed FJ Land Cruiser series, which were (and still are) legendary for their off-road prowess and durability. The FJ had some legitimate off-road chops, too, but don't expect the

...

KWTX



Killeen: Two-vehicle crash sends two to local hospitalKWTX

KILLEEN, Texas (KWTX) A two-vehicle crash late Friday afternoon in Killeen sent two people to a local hospital. The accident, involving a Toyota

FJ Cruiser

and a Mazda SUV, happened at around 4:40 p.m. Friday at East Stan Schlueter Loop and W.S. Young ...
---

This site is not affiliated with Toyota Motor Sales, U.S.A., Inc.
Information is provided 'as is' and could contain inaccuracies, omissions or errors.
with any additions, updates, or corrections to this information.