Off-Road Stats
---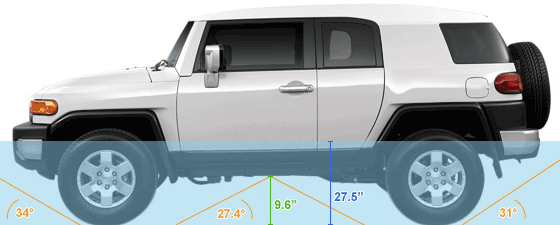 FJ Cruiser Google News



An Overland FJ Cruiser That Has Been To Alaska And BackOff Road Xtreme (press release) (blog)

For Basil Lynch, that trip was something that incorporated his 2007 Toyota

FJ Cruiser

– a trip from San Diego, California, to Purdue Bay, Alaska, and back. Basil is an avid photographer and writer that covered his whole journey. Off-roading is nothing

...

Pamplin Media Group



Test Driver: 2017 Toyota Land CruiserPamplin Media Group

Don't forget the 2017 Toyota Land Cruiser. You didn't know Toyota still makes the legendary Land Cruiser? That's not surprising. Toyota doesn't advertise it much. The retro

FJ Cruiser

got a lot more attention before the company dropped it in 2015. But

...

Cody Enterprise



Wreck latest trouble for Cody doctorCody Enterprise

13, a witness told police that a Toyota

FJ Cruiser

with plates matching Hopkins' had struck another vehicle in the parking lot of the Walgreens on Sheridan Avenue. The witness said a male driver got out of the Toyota to inspect any damage, then the

...
---

This site is not affiliated with Toyota Motor Sales, U.S.A., Inc.
Information is provided 'as is' and could contain inaccuracies, omissions or errors.
with any additions, updates, or corrections to this information.