Off-Road Stats
---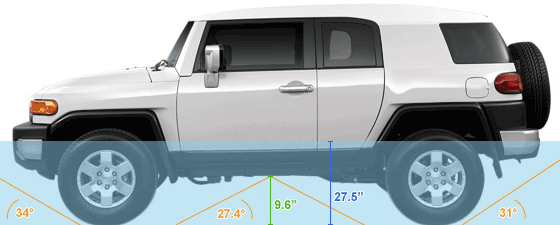 FJ Cruiser Google News



2013 Toyota FJ Cruiser Roughed Up by Auto Trader [Video]autoevolution (blog)

As we can see in Auto Trader's video review right bellow, the new

FJ

still says no to modern age styling cues, having its shapes inspired by the first Toyota FJ40 Land

Cruiser

. And we like that! The

FJ's

retro styling, with big beefy tires and high

...



Toyota FJ Cruiser Recalled Due to Headlight Issueautoevolution

Toyota is recalling the

FJ Cruiser

for the second time this year. The new campaign sees the vehicle being called back due to a headlight intensity issue. The affected vehicles were built between January 25m 2006 and February 23, 2013 and are fitted

...



FJ Cruiser's Lights are Too Bright - CarBuzzCarBuzz - Car News and Reviews

The Japanese automaker has just issued a recall for its

FJ Cruiser

, model years 2007 to 2013, specifically for owners who have the auxiliary lighting kit attached to the front bumper. It turns out those lights are too bright.

FJ Cruiser's

Lights are

...
---

This site is not affiliated with Toyota Motor Sales, U.S.A., Inc.
Information is provided 'as is' and could contain inaccuracies, omissions or errors.
with any additions, updates, or corrections to this information.