2007 Home Improvements
We love our house, but it was built in 1925 and was due for some work. This past fall, we decided it was a good time to do some work on the outside of our house. And by "we", I mean someone else who's qualified. Everyone we worked with did a great job and I'd recommend them if you're in need of similar services.
We started by hiring Bowman & Ebersole Building Repair (717-293-1151) to fix a leak in our roof. This involved repairing broken or loose slate, and replacing a ventilation pipe.
The second issue we had to address was deteriorating mortar between our bricks. This was causing some bricks to become loose and there were a couple areas where moister was making it through the walls and starting to show up on our inside walls. We hired Floyd & Floyd Masonry to fix the problem areas, but ended up having them
repoint
our entire house. This was a longer process than we had planned on but it was definitely necessary.
The last thing we wanted to address was our front porch. The floor boards were starting to rot in places and one of the corner pillars was starting to come apart. We considered repairing only some of the boards, but that would have made it tricky to sand and paint the floor. In the end we decided to replace the bad pillar with a fiberglass pillar, and the floor boards with a tongue and groove synthetic wood. We hired
Sherman & Walton Inc.
to do these updates.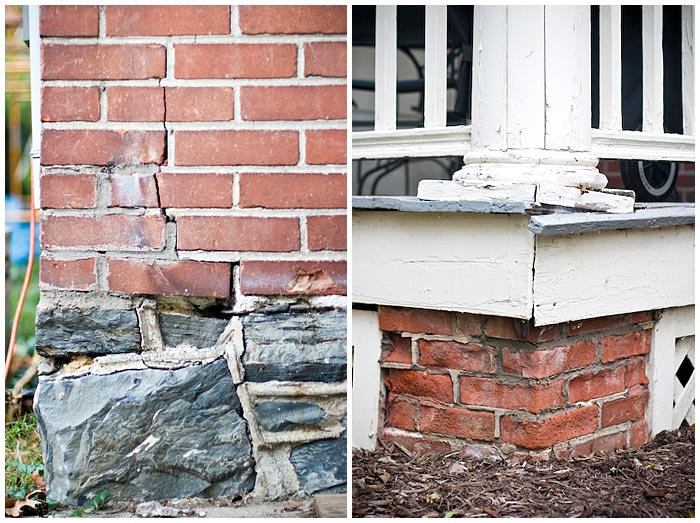 The photo on the left shows an area with moister issues.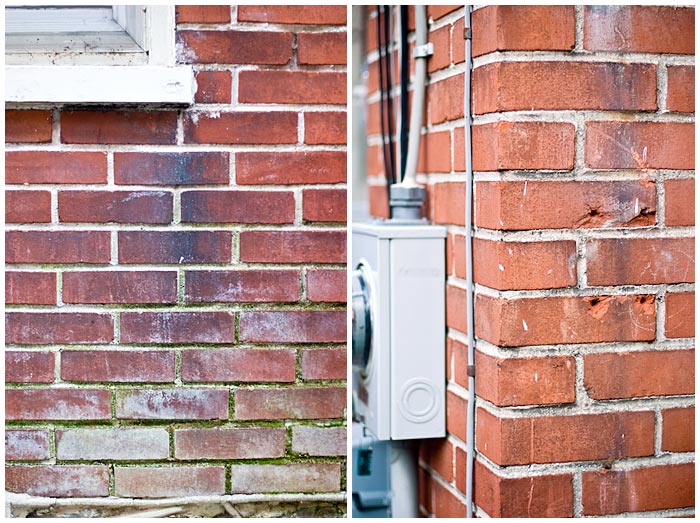 Here are some photos showing the brick repointing in-progress. The contractors had to grind out the old mortar between every joint and replace it with new mortar. It was a long (and loud) process.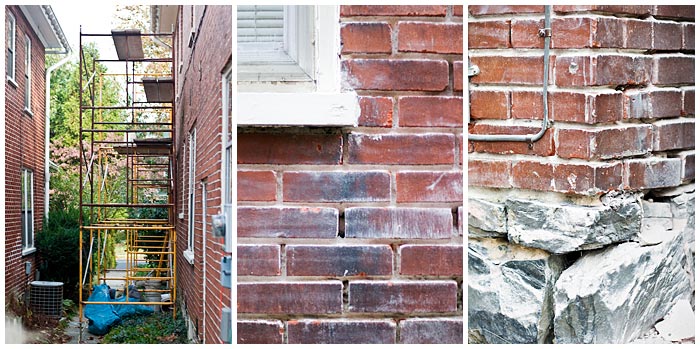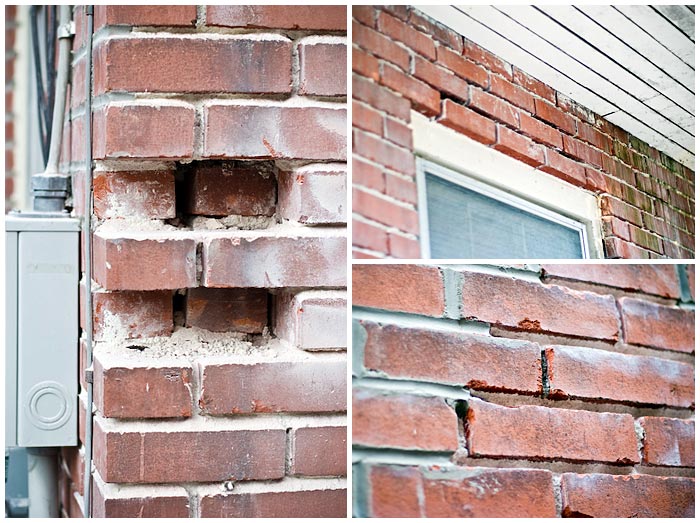 All done, here are some "after" shots. We still need to paint all the trim and woodwork, but that's a project for the spring.