Weekend DIY Project
We're getting our house painted and realized that our back porch is too old and rotten to be salvaged. Apparently porches aren't supposed to feel spongy when you walk on them, so in order to get it painted, the boards needed to be replaced. We decided that we'd run out first thing Saturday morning to pick up some new boards and slap them on, because hey, nailing down boards is easy. Well, we finally found the boards we needed at
Lezzer Lumber
and got back home in time to take a break for the Venus vs. Serena Wimbledon final. After that, we started ripping off the old boards only to find that the joists were rotted out and also needed to be replaced. We finally had everything ripped off and repaired by the end of the day and were ready for the easy part. Nailing down some new boards should take what, 3 hours at the most? We spend all afternoon on Sunday putting down the new boards and finally finished up at dusk. It turned out to be a lot of work, but it was worth it!
Here are a few photos before we started.

Here's Tim helping me rip off the old boards and starting to put down the new flooring.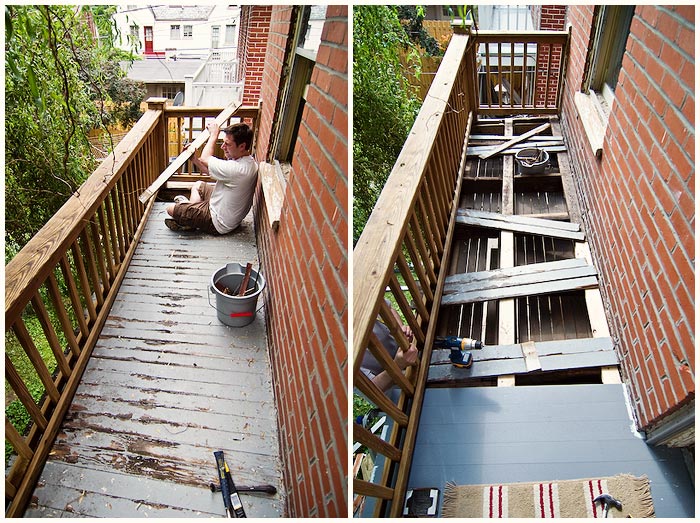 My faithful helpers, thanks guys! Oh by the way, how do you like Bec's new glasses?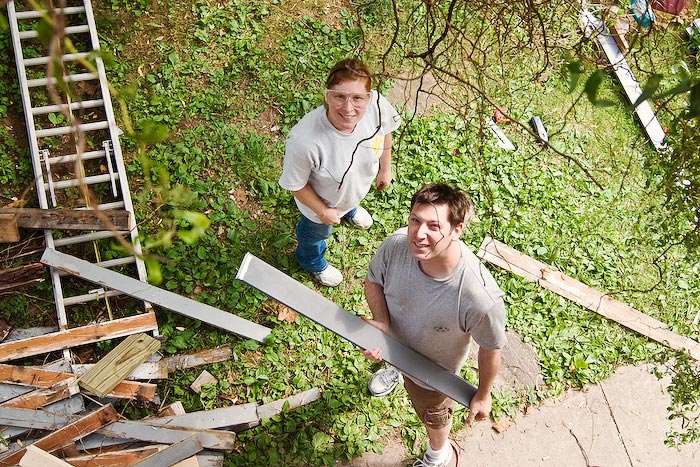 Bec manned the miter saw and took care of all the cutting.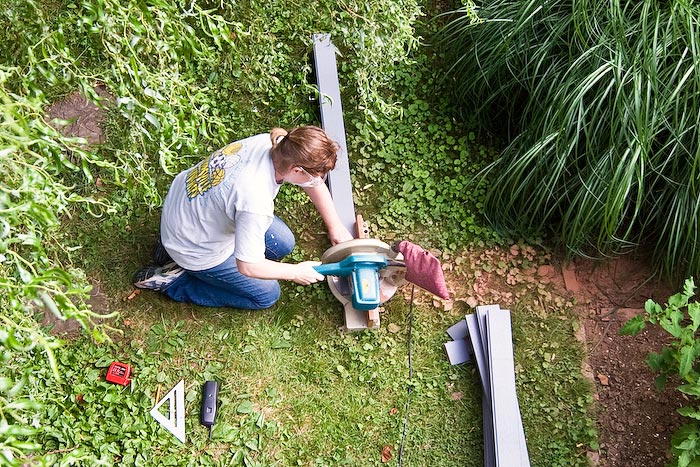 Here's the finished flooring, ready to be painted!