Camping Trip
This weekend I went camping with some friends. Here are Matt, Greg, Christian and I ready to play some paintball (Daniel's taking the photo). Matt was wearing a full
ghillie suit
and took me out a number of times. This was my first time playing and my initial impression was...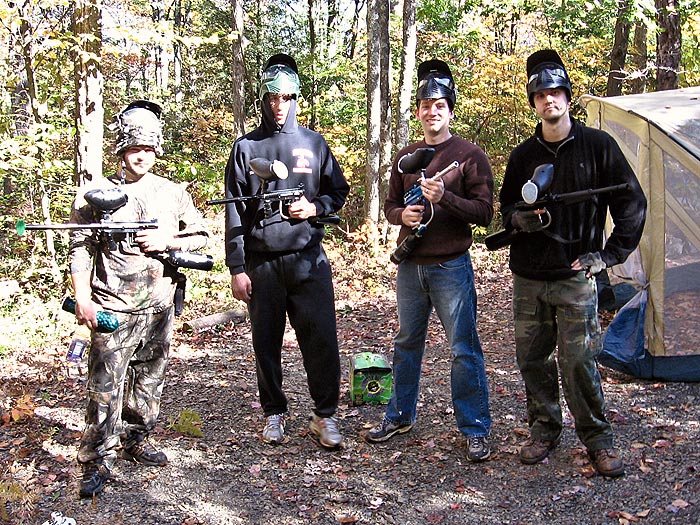 ...OUCH!! I have several more just like this on my side but it was still a lot of fun and I'd play again...wearing several more sweatshirts.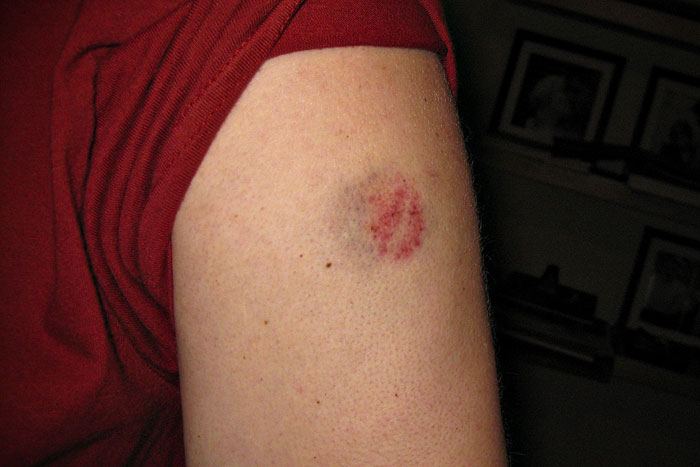 After playing painball...I mean paintball, we went off-roading around the area then settled into camp to cook some steaks and s'mores over the fire. I was a good relaxing weekend!