Kitchen Remodel
This summer, Becca decided that she wanted to remodel our kitchen. We've wanted to update it for a long time, but could never decide what we wanted to do and if it was worth the investment. Here are some photos of our kitchen before the update. There wasn't technically anything wrong with the kitchen, but the colors, borders and curtains just weren't our style. There were also a few strange areas that always felt unfinished and the appliances were somewhat outdated.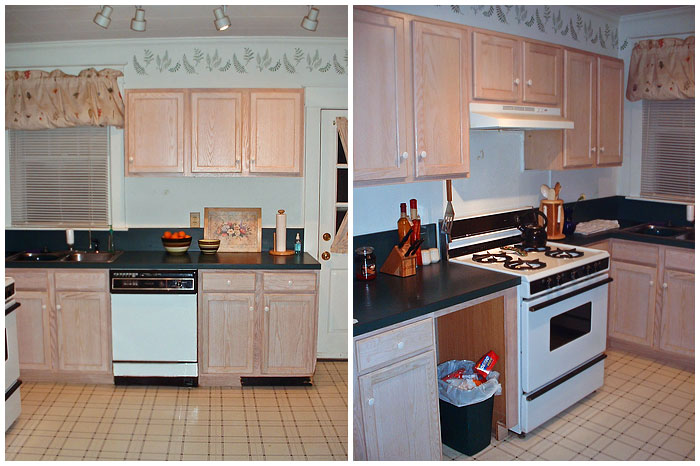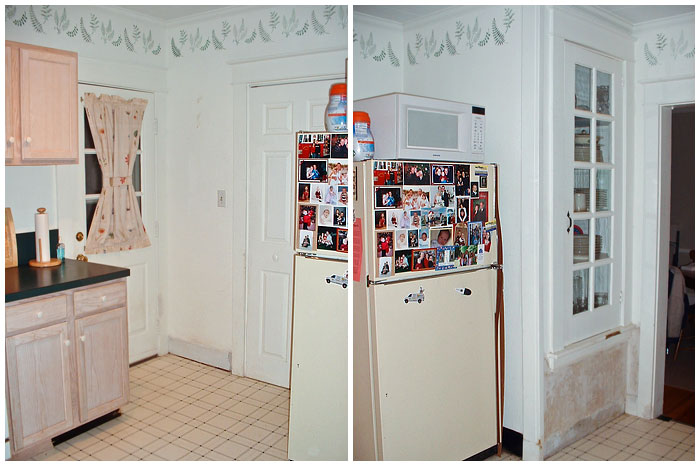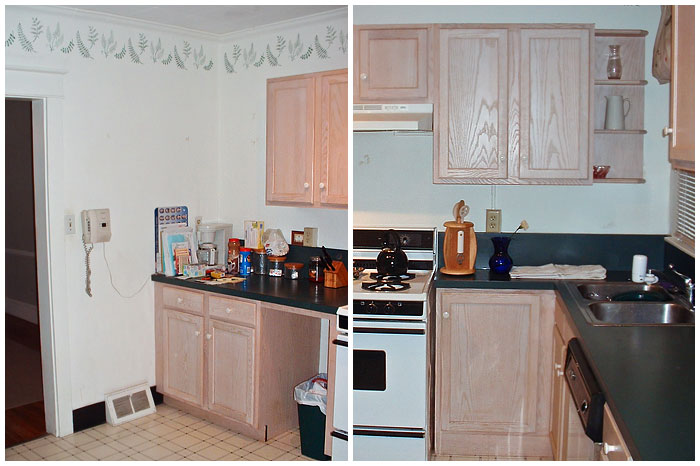 Becca started by refinishing the cabinets. She washed, sanded, primed, primed, sanded, painted and painted again.

Our friend Becca let us borrow some supplies and Jessica (below) helped with some of the sanding and painting.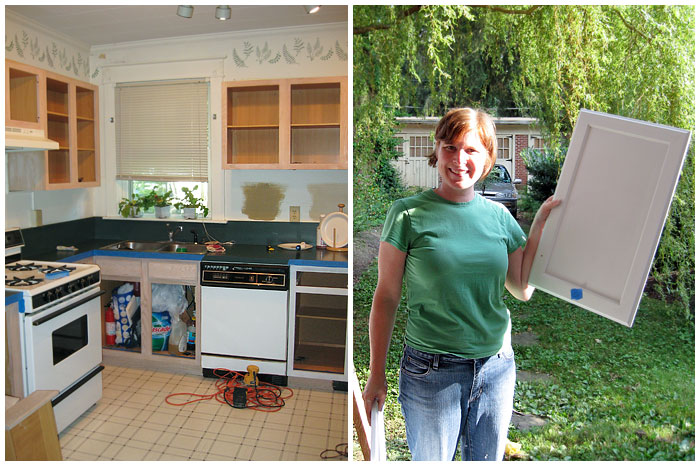 Becca took care of all the cabinet refinishing and painting, and I built some shelves to fill an empty space where our cabinets didn't go all the way to the corner. Here's a before and after photo.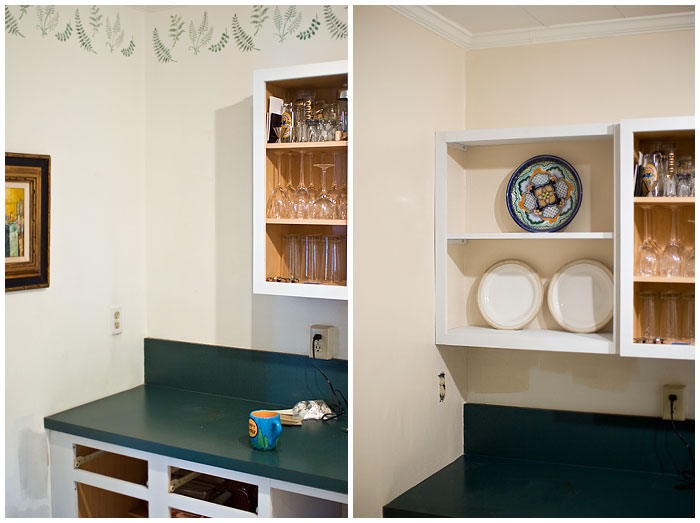 It was quite the process, but Becca did a fantastic job! After everything had a chance to dry, we had a door-hanging party and put everything back together.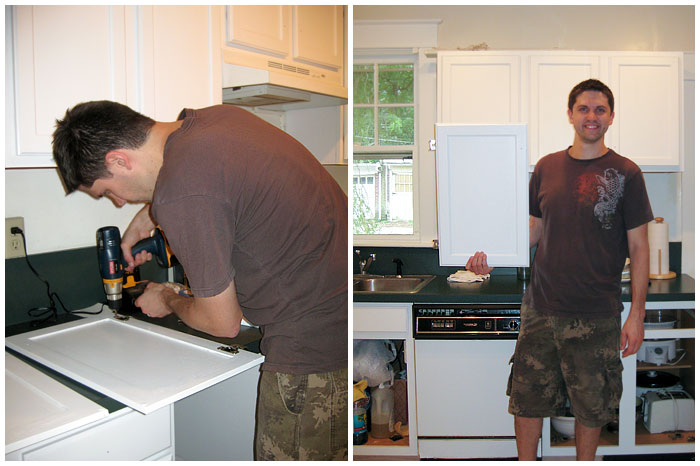 The last major thing we wanted to add was a backsplash and we decided it would look cool to install wainscoting. I'm not very experienced with precision cutting, so I enlisted the help of my dad for this project. It's probably hard to appreciate the perfect installation unless you've done work in an old house. They call it character, but what that really means is that walls are wavy, and corners are rounded, and nothing lines up like it should. My dad is an absolute craftsman and always does an amazing job. This project was no exception, but it turned out to be a lot more time consuming than we expected!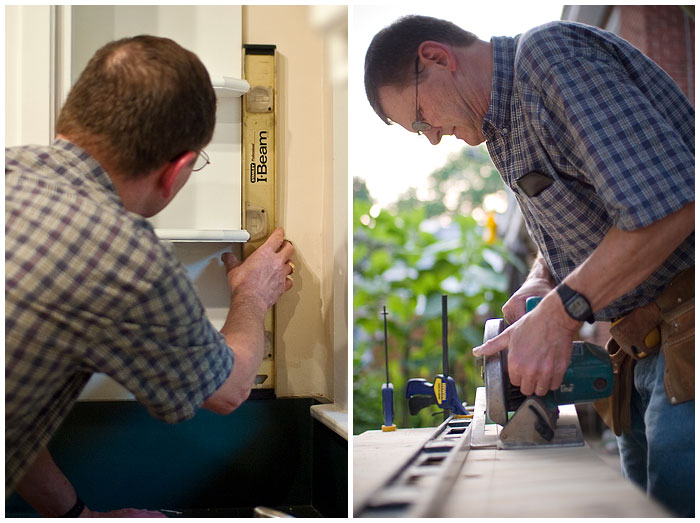 Becca was out of town for a few days, so I surprised her with new appliances. I kept teasing her that I could just spray paint the old ones and they'd be good as new, but I think the new ones turned out slightly nicer.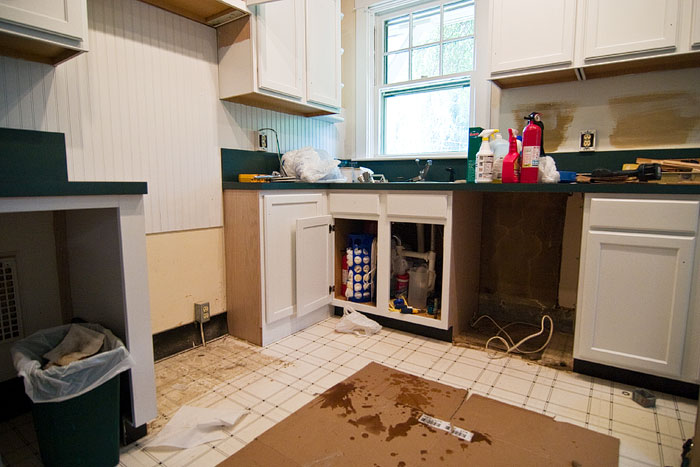 We'd still like to do something about the empty area under the counter (bottom left), but everything else is finished!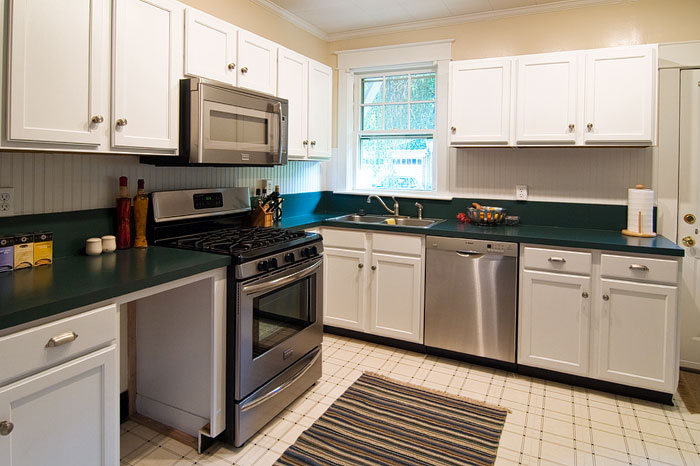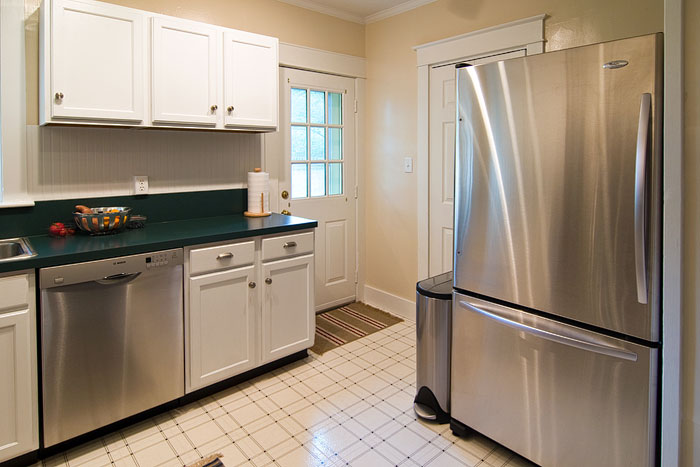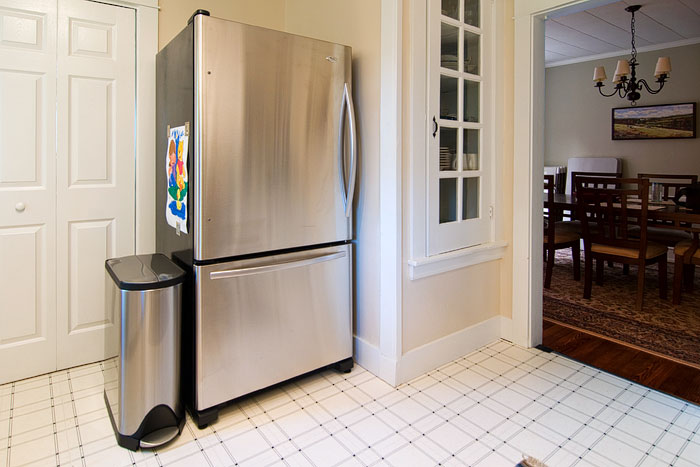 Besides the new appliances and faucet, we only spent about $300 on paint, wood, wainscoting, hardware, and other supplies. We've been finished for a couple weeks and we're still very happy with everything. Having a kitchen that fits our style actually makes us feel like cooking! :)