Attic Remodel
I typically work from home and use one of our spare bedrooms as an office. With a baby on the way, we're setting up a nursery and have been doing a lot of painting and reorganizing around the house. Instead of using our other spare bedroom as an office, I decided to move up to the 3rd floor. Our house was built in the 20's and at some point the attic was at least semi-finished. I'm guessing it might have had paneling that was torn down when they added the central air and insulation, but it still has electricity, doors, a window, and some basic framing. We've never used it for anything other than storage, as seen here.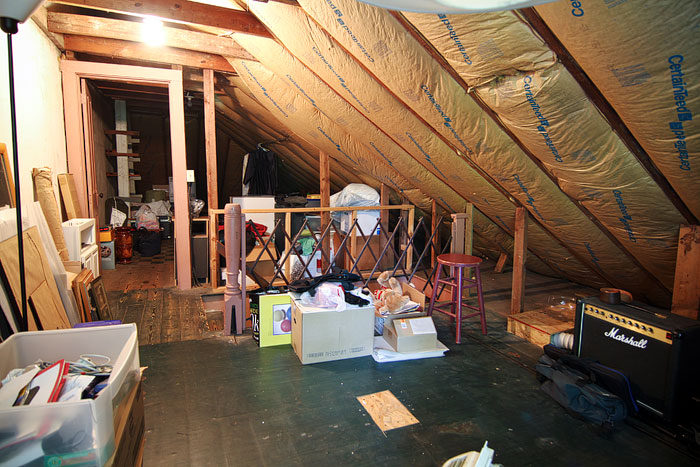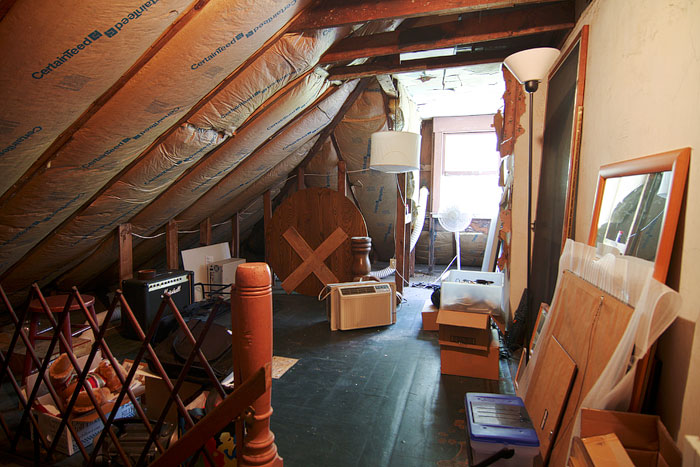 Here is it all cleaned up and ready to get started. I don't have the skills or time for a project like this, so my friend Kyle and his team too care of everything. If you need a contractor, they do great work and I'd be happy to give you his contact info. I did do all the painting with a little help from Dave, Joel, Tim and Becca, and that was enough for me. I went through over 12 cans of paint!
The attic and stairway ready for drywall. I don't envy the guys that carried all that drywall up to the 3rd floor a sheet at a time.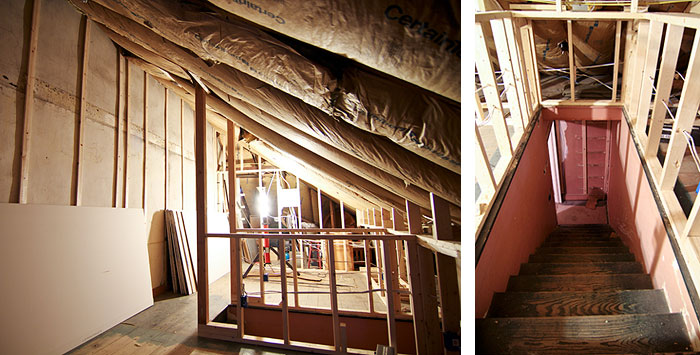 The drywall installed and partially finished. Lots of crazy corners and angles, just what a drywaller likes!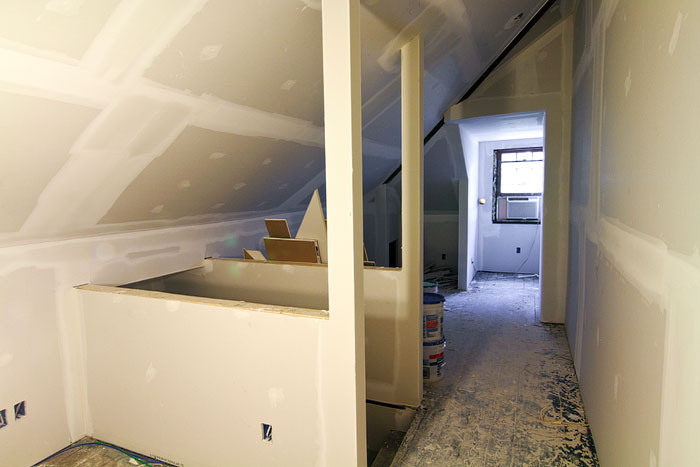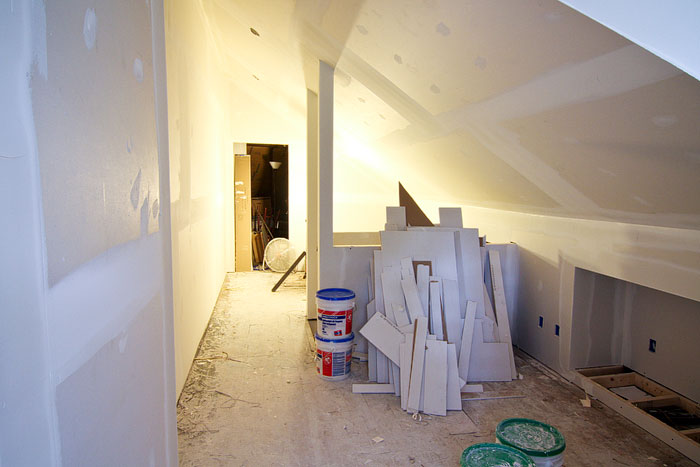 The stairs had a nice worn look to them, so we decided to clean them up and leave them as-is. The drywaller was also able to leave a corner ceiling beam exposed. Here are a few photos with everything finished!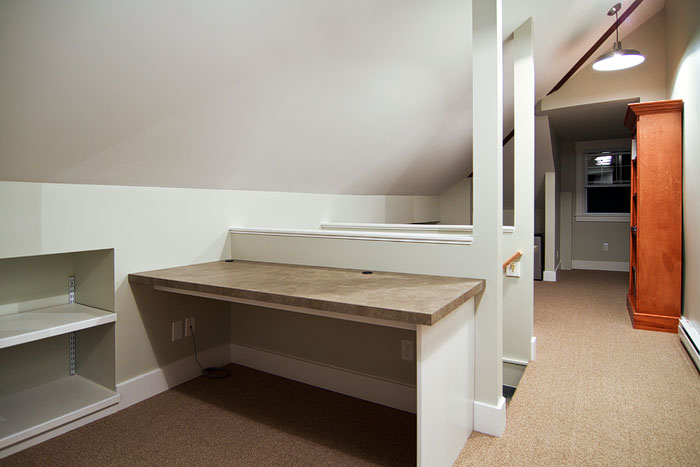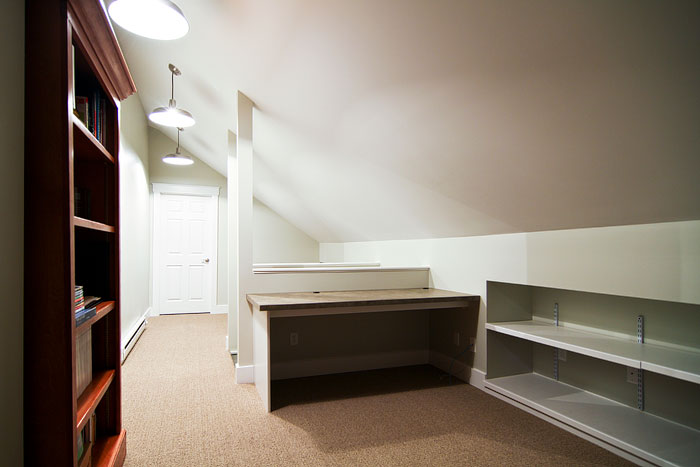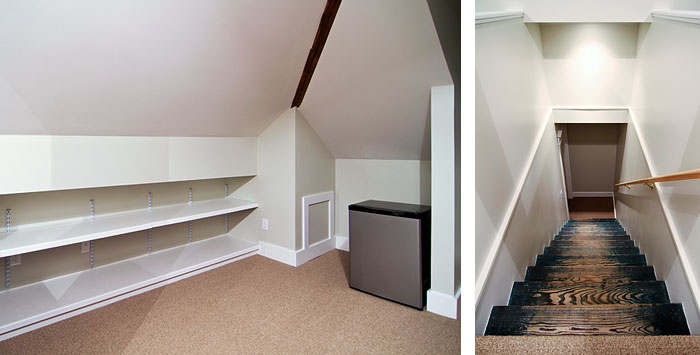 We're really like how everything turned out, it feel's surprisingly big. It is going to make a great office!