Garage Addition
Before we moved into our house last fall, we started making plans to build a second story onto the existing 2-car garage.

Our goal was to have a separate space for an office, but we also wanted an additional room and a bathroom for guests. We wanted to stay within the existing footprint of the garage, didn't want it to look too imposing from the road, and wanted it to look consistent with the style of the house. We gave
Tim
all our must-haves and he came up with a plan that worked perfectly! He's great at coming up with creative ways to utilize space and we love the open staircase and overall layout. Here are some of his plans and a few renderings.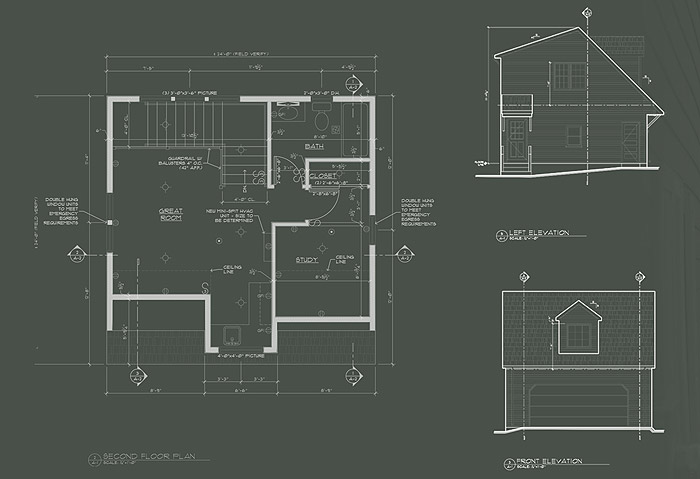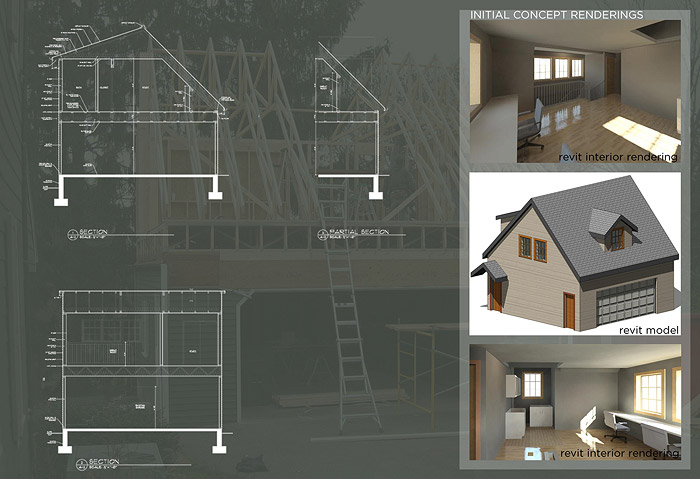 We asked Terry and Matt McCall to manage the construction and they did a great job with everything! We're very happy with the end result and they offered great suggestions and details along the way. My cousin, Nathan, helped with with a some of the technical drawings for the permit and code people, but Manheim Township was actually very easy to work with.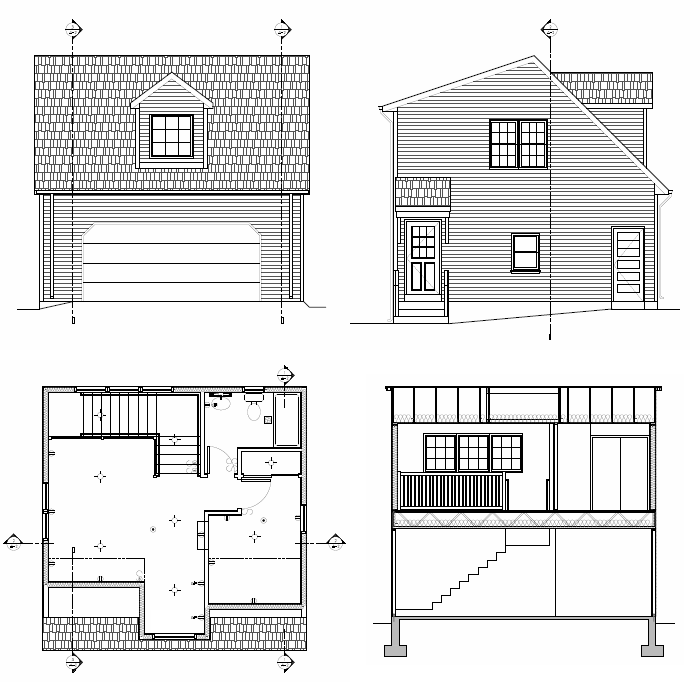 The project started with demolition of the old roof and installation of engineered floor trusses.


Next came the framing, roof trusses and plywood.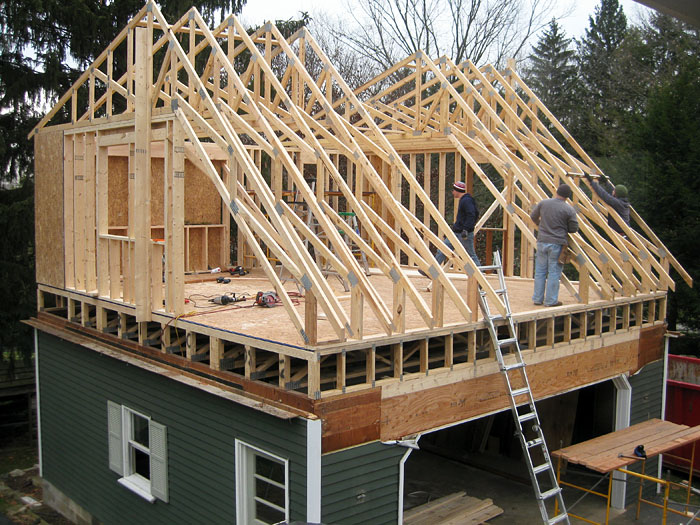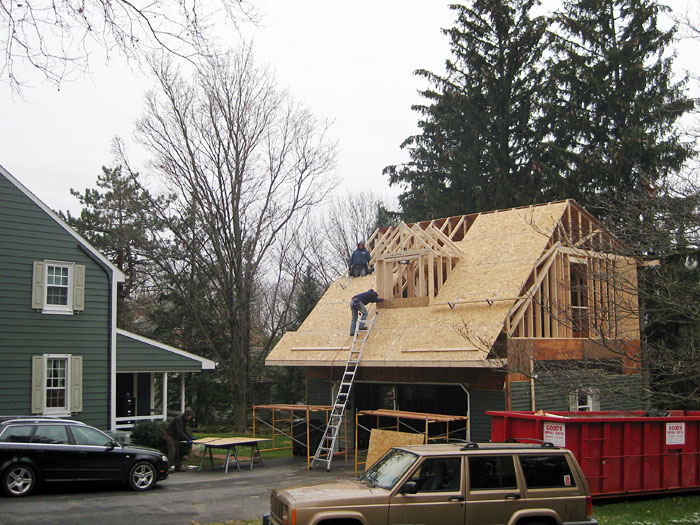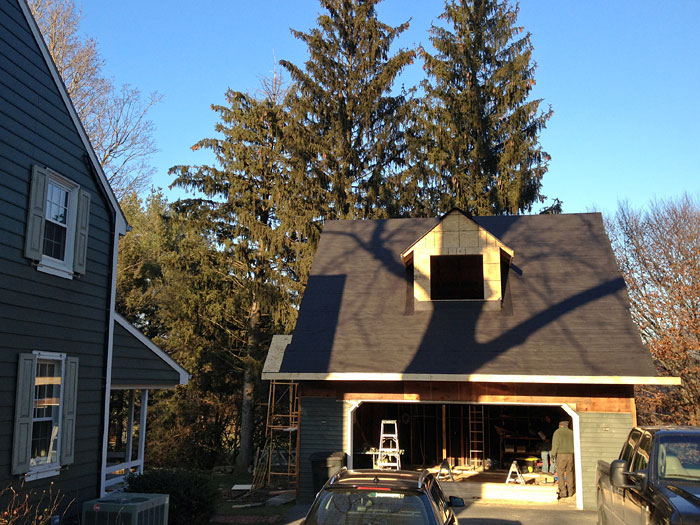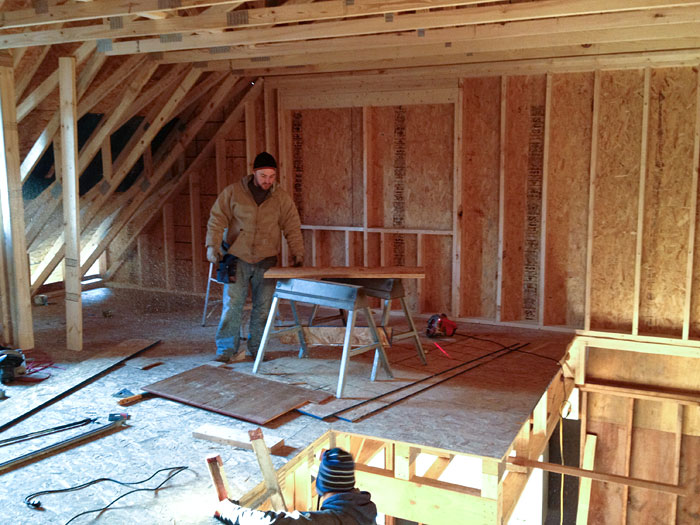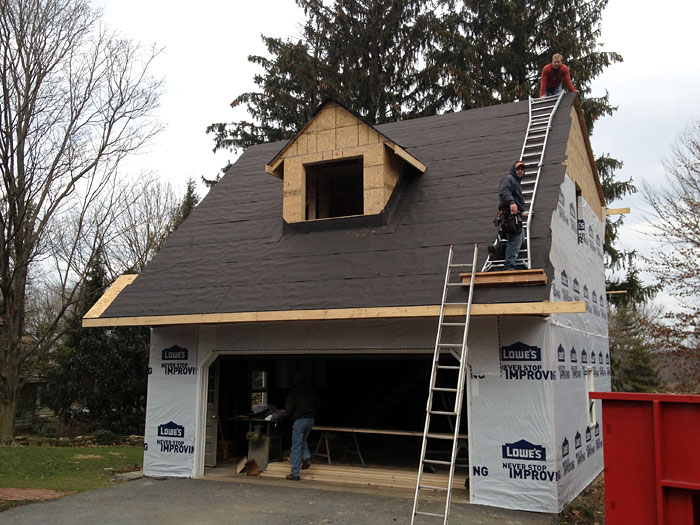 Digging trenches for utilities.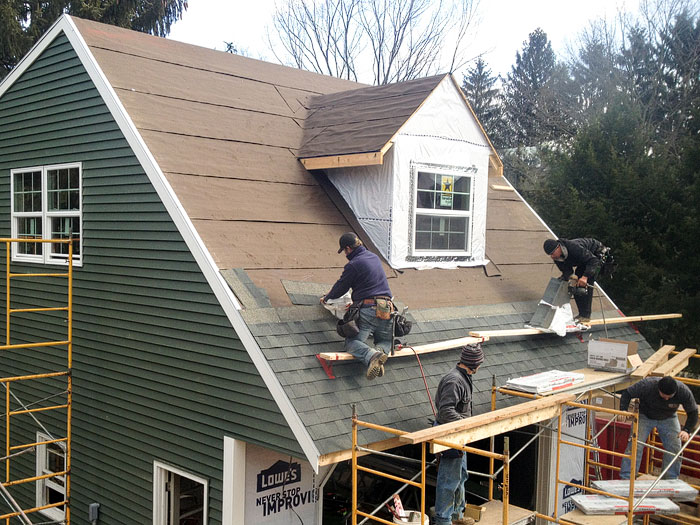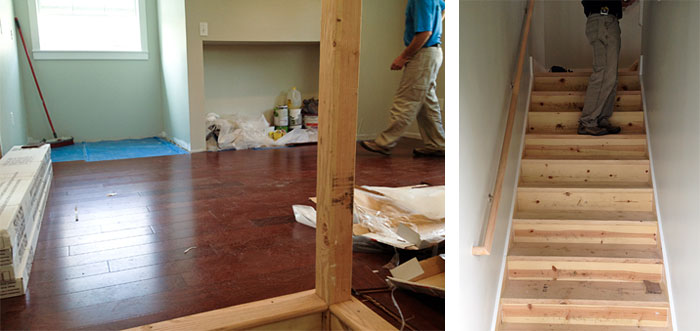 Project finished!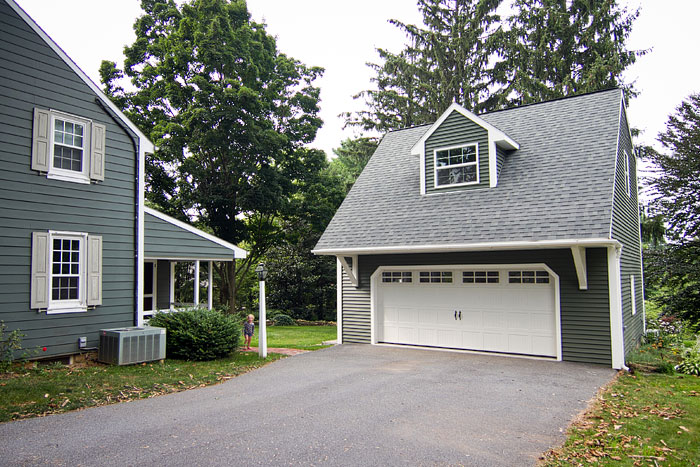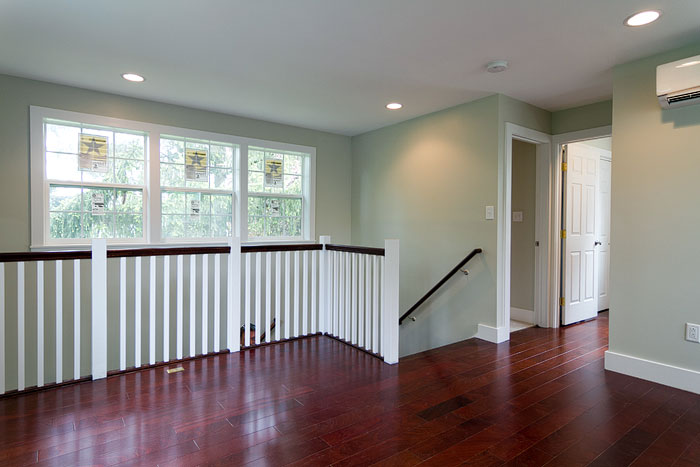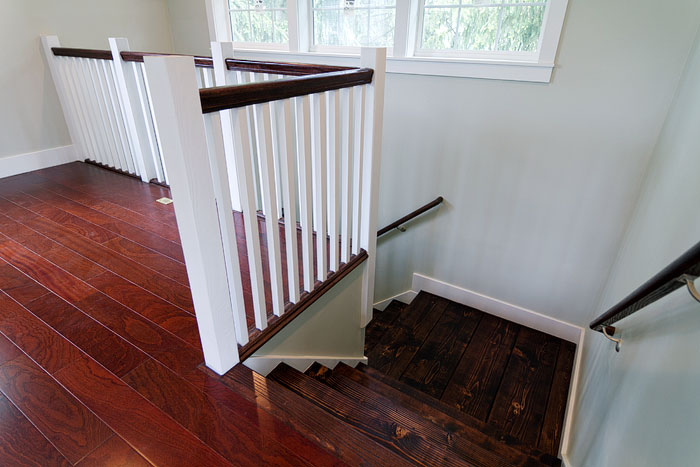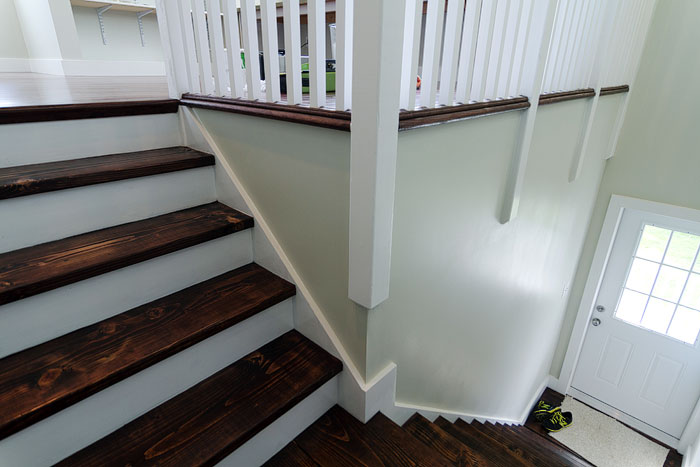 Dave helped me install a new work space.