Finishing Our Floors
I guess you'd normally say that you're refinishing your floors, but these floors had never been finished. The original white pine tongue and groove flooring was one of the details we loved about our house when we first saw it. We liked the wide worn planks and were hesitant to finish the floors, because we didn't want to lose the character. After living here for a couple months, we started to realize that splinters from the unfinished wood could be an issue and looked at some options.


Nissly Professional Hardwood Flooring
refinished the floors at our last house, so we called Rick to see what he'd recommend. He advised that they do some repairs, lightly sand everything and seal the floors to protect them. We like darker floors and originally thought we'd want to stain them, but he explained that clear-coating white pine gives it a "flame" color. After a first pass of the sander, it was pretty surprising how much
dirt
character had accumulated in 225 years.

Doing some repair work, sanding, and testing the clear coat.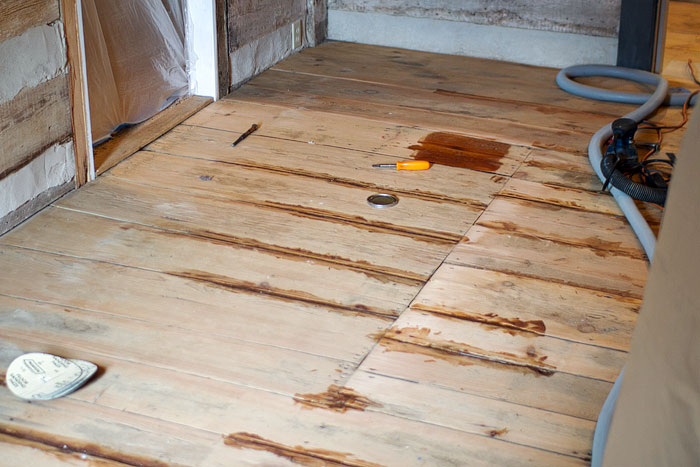 Everything sanded and ready to seal.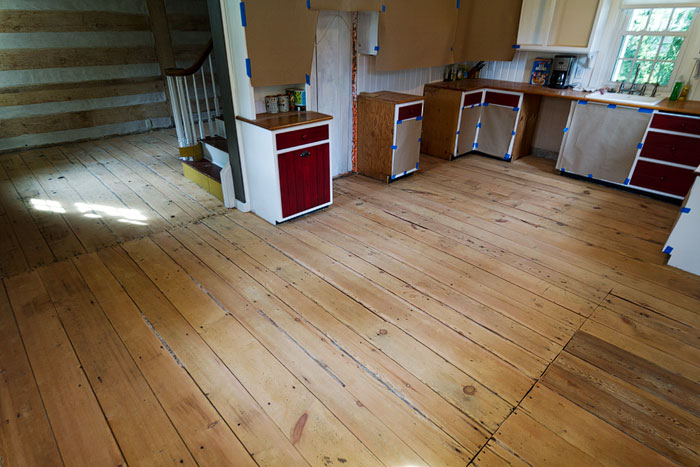 It was surprising to see the color change when the first coat of polyurethane went down.
After three coats, everything looks amazing. We love the color and it really brought out the character and imperfections.