Kitchen Remodel
After
finishing the floors
, the last project on our list (for now) was to update the kitchen. Here's what it looked like when we moved in. We liked the layout but wanted to go with a different style.

Bec had some specific ideas to brighten and clean up the space while keeping some of the rustic touches. Here are some inspiration photos she found around the web.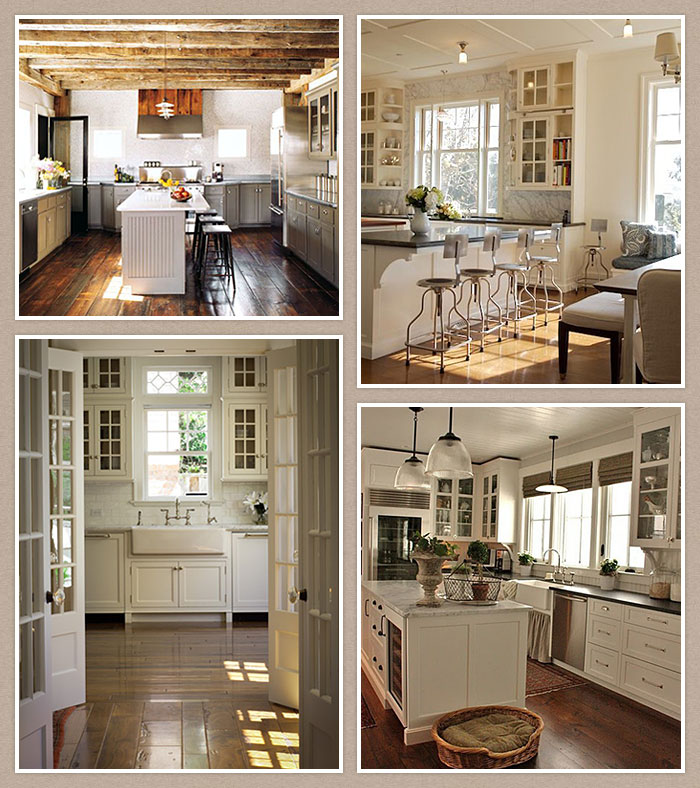 We kept the existing cabinet boxes and counter tops, and Mickey Longenecker built and finished new doors and drawers for us. He did an amazing job, they were exactly what we wanted! Matt took care of the trim work, wainscoting backsplash, painting and installed everything.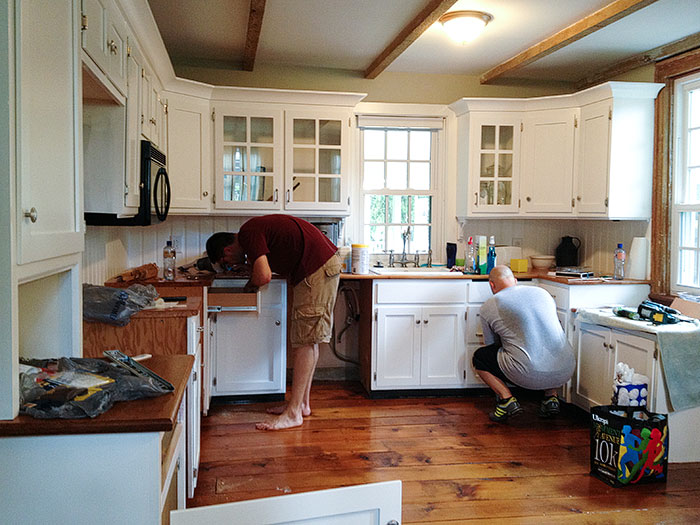 Here's the finished kitchen, we're so happy with the new look!