Homemade Play-Doh Fun
Audrey came over to our house for the evening, so Bec decided it would be fun to make play-doh! I ran to the store for a few ingredients and picked up some dinner on the way home. I stopped at Wendy's, and I just had to try the
Baconator Burger
. I don't know if it was the six strips of hickory smoked bacon or the two 1/4 lb. patties of "fresh, never-frozen, beef", but that was just about all the burger I could handle.
Anyway, we used grape Kool-Aid to make the play-doh, so we ended up with this cool purple color. We messed around with the standard stuff, like smashing and rolling the play-doh into balls, but eventually ended up making lots of little smiley faces that we'd stick on the end of forks. The heads were actually a little scary, but we had fun!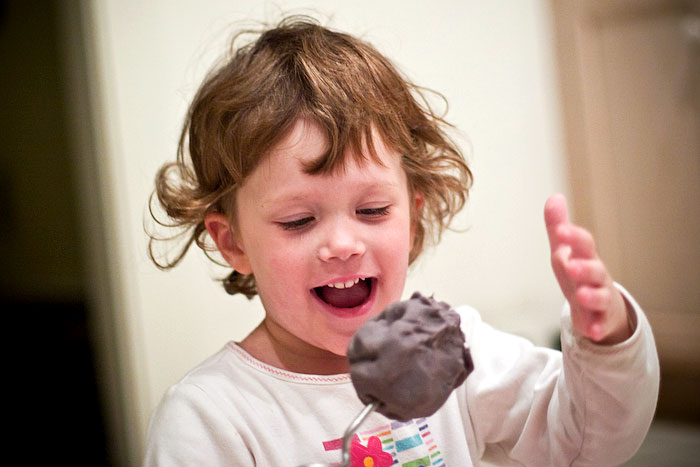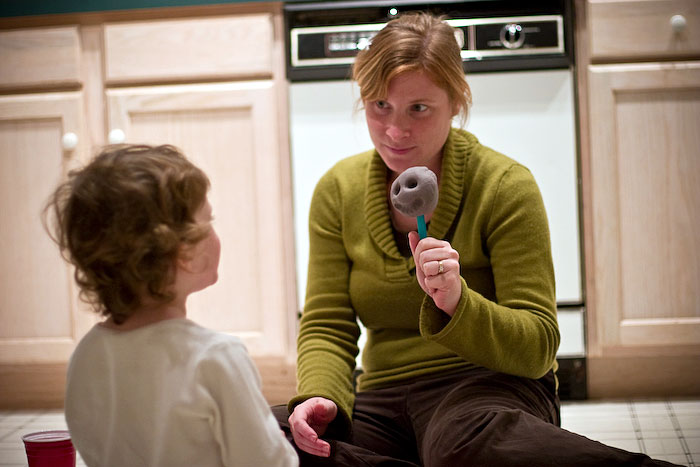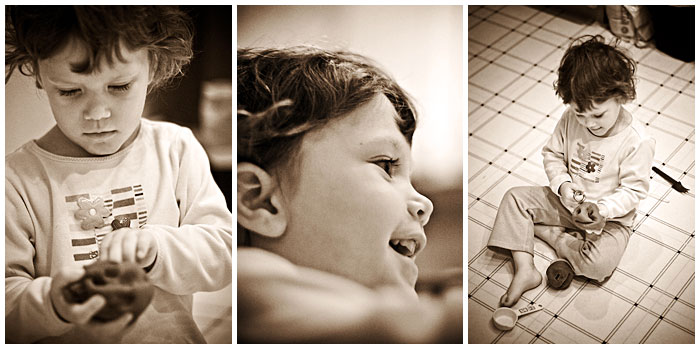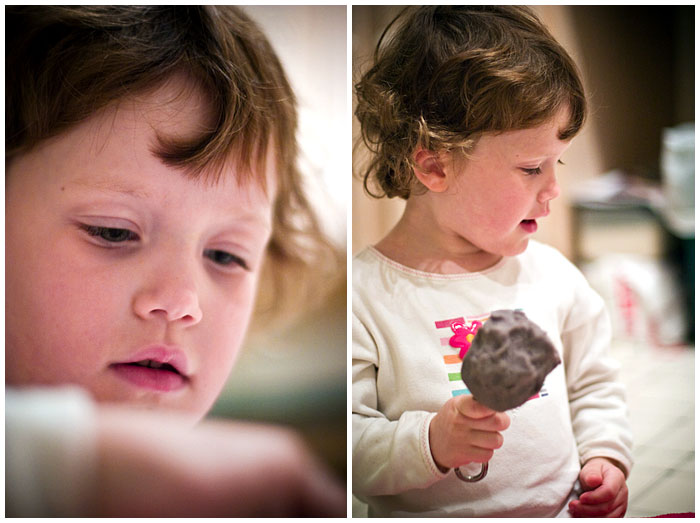 If you want to make some for yourself, here's how:

Ingredients:
- 1 1/4 cup flour
- 1/4 cup salt
- 1 pkg unsweetened Kool-aid (just the dry kool-aid, don't mix it into juice)
- 1 cup boiling water
- 1 1/2 Tbsp vegetable oil

Directions:
1. In a bowl, mix flour, salt and kool-aid.
2. Stir in water and oil.
3. Knead with hands for about 5 minutes.
4. Store in ziploc bag for up to 2 months.
5. Use like play-doh.
6. Smells wonderful and takes on the color of the kool-aid.