Off-Road Stats
---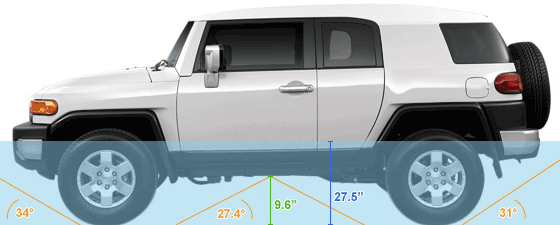 FJ Cruiser Google News
This RSS feed URL is deprecated, please update. New URLs can be found in the footers at https://news.google.com/news



J.D. Power Honors 2017's Outstanding Automotive Manufacturers ...PR Newswire (press release)

LAS VEGAS, March 22, 2018 /PRNewswire/ -- J.D. Power will present seven awards to five automotive manufacturers at a luncheon here today for their cumulative outstanding performances in 2017 J.D. Power automotive studies. This marks the first time that

...



Dark secret of 'gingerbread treehouse' hidden in the woodsNew Zealand Herald

... bag and hiked back to get the police, kickstarting a month-long joint investigation with the FBI that would lead to the arrest of 56-year-old Daniel M. Wood. According to documents tendered to King County Superior Court, agents watched Wood at his

...and more »

Jalopnik



The 2018 Toyota Land Cruiser Bends The World To Its WillJalopnik

... blown away by the truck's smoothness over rough stuff at speed. Toyota calls its independent double-wishbone front and four-link rear setup a Kinetic Dynamic Suspension System. I didn't think much of this until I flogged the Cruiser over miles and

...
---

This site is not affiliated with Toyota Motor Sales, U.S.A., Inc.
Information is provided 'as is' and could contain inaccuracies, omissions or errors.
with any additions, updates, or corrections to this information.