Off-Road Stats
---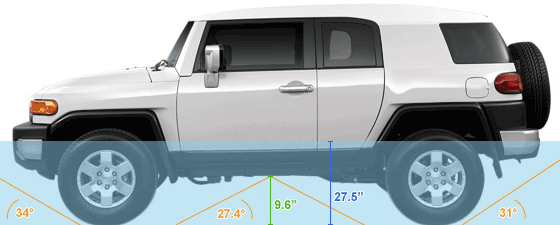 FJ Cruiser Google News

Designboom



toyota land cruiser FJ45LV 170 custom 4x4 by FJ companyDesignboom

toyota's 'FJ45LV' is one of the rarest 'land

cruisers

' ever made, with only 5000 vehicles produced in total, with 1000 left-hand drive units imported to the U.S. when the

FJ

company team first heard about this vehicle, it was cautiously optimistic, but

...



toyota fj cruiser – DSKDailySunKnoxville.com

Ford is expected to build an all-new Ford Bronco sometime in the next few years. If you are optimistic of this endeavor you should think again given that its ...

and more »

Gears Of Biz



Skoda Adds Diesel Kodiaq To Australian RangeGears Of Biz

After a slow start in the fiercely competitive large SUV class (only the Volkswagen Passat Alltrack, Haval H8 and H9 and out-of-production Toyota

FJ Cruiser

sold less) Skoda will be hoping the addition of a diesel option will help to kickstart sales

...and more »
---

This site is not affiliated with Toyota Motor Sales, U.S.A., Inc.
Information is provided 'as is' and could contain inaccuracies, omissions or errors.
with any additions, updates, or corrections to this information.